About Us
We are first traders and then programmers, only imaging ourselves to be
skilled Samurais in the Art of War (Trading).
Testimonial
What our awesome
customers think
We have built over 30 professional trading tools and so far have over 400 happy users. We have many testimonials of gratitude. Most of our users appreciate the high quality of our tools — a blend of sophisticated, cutting features and beautiful interfaces. They also appreciate our responsiveness and support. We are always available by for any question or concern.
Discover our Story
We have been trading and building trading tools and strategies since 2000, when the forex markets were just beginning to open up to retail traders. We saw an opportunity and seized on it.
First we built numerous strategies for Tradestation with EasyLanguage, and then in 2010 we started building strategies and tools for MT4 and MT5. We are self-taught in many other programming skills, including C#, C++, PHP, MySQL, Telegram Bots, Windows installers and mathematical solutions.
For the first 20 years, our algorithmic strategies and tools were private, used for personal trading or for private funds. We had award-winning track records in private hedge fund industry throughout the 2000s. Then in mid 2020 we started to make these tools available to the public, for the retail trader. Now we have 20+ public tools and 400+ happy customers.
It has been an incredible and rewarding journey, and we are dedicated to the mission of making successful traders.
Our Clients
We cooperate with Traders from all over the world
We have worked with traders from all corners of the globe, from the United States to Australia, with every country in between. Part of the reason we went public with our products was to gain the invaluable feedback and unique perspectives from talented traders around the world.
Meet The Team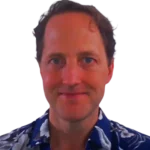 Blake Rodger
Founder & CEO
Trading and developing algorithmic trading strategies since 1998 and fluent in various trading languages (MQL4, MQL5, Tradestation Easylanguage)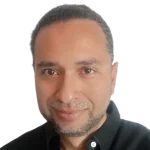 Richard Reyes
Head of Product Development
Over 25+ years programming in traditional languages (C#,C++,VBA,Javascript) and 8+ years in trading languages (MQL4,MQL5)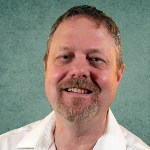 Brent Rodger
Technical Support Engineer (Front End Developer)
With over 5 years of experience, I have utilized my proficiency in HTML, CSS, and Javascript to provide exceptional technical support and effectively troubleshoot customer front-end issues.